Since its first laminate manufacturing plant in 1988 in Shenzhen, the Kingboard Laminates Group (KL) expanded its production of new CCL, including FR4 and CEM1. Vertically, KL expanded into the production of key upstream component materials, including copper foil, glass yarn, glass fabric and epoxy resin. These developments have placed KL in a competitive position by optimizing economies of scale and achieving cost efficiencies. KL currently operates more than 20 manufacturing plants in China.
Have a question? Get in touch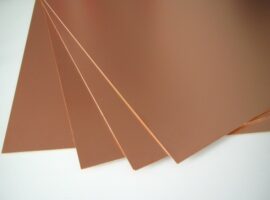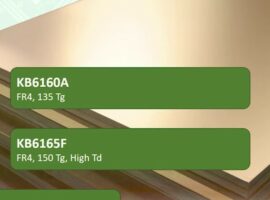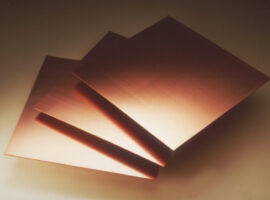 FR4 laminates
Product
Tg (°C)
Description
Dk/Df @1GHz
Td (℃)
T288 (min)
Features
Downloads
Downloads

UV blocking, dicy-cured FR4
(Version C: CTI 600)

Excellent cost performance ratio
Ideal base material for a wide range of applications.
Excellent heat & mechanical resistance (although not rated for LF soldering)

Phenolic-cured, unfilled FR4
(Version F : filled)

Low z-axis Expansion, High Td, Anti-CAF, IPC-4101 B/124 compliant
Excellent heat resistance – suitable for LF soldering
Glass Epoxy laminates
KB-5150 is a CEM1 composite material with an inner core of epoxy/paper and outer plies of epoxy/glass. It offers many of the advantages of glass laminates at a price which is closer to that of paper laminates.
KB-5150 is available either yellow or white with CTIs ranging from 175 to 600.
Product
Description
Properties
Downloads

CEM1 with good electrical/mechanical properties.
UL94 V-0 and IPC-4101E/10 compliant
White version / CTI 300 usually in stock

Suitable for warm punching at 45-70 °C with good hole quality.
Excellent heat resistance, low warpage at high temperature
Not recommended for PTH (because of cellulose core)
Significant reduction in dusting,
Paper Laminates
Kingboard's KB-2150GC sets the standard for high end paper-base laminate. It is a high strength paper/phenolic grade suitable for warm punching, and combines flame retardancy with the electrical/mechanical properties of a NEMA XX grade.
Product
Description
Properties
Downloads

Paper/phenolic laminate
UL94 V-0  and Halogen-free

Low odour
High CTI over 600 V
Superior heat and humidity resistance with low warp and twist
Suitable for warm punching at 40-70 °C
Black FR4
Black coloured FR4 material
Dimensions: Sheets or cut to size panels
Unclad FR4/EP105/CEM-1
Unclad FR4, EP105, CEM-1 are rigid material providing a good mechanical stability to your test fixure.
Dimensions: Cut to size panels