In addition to the TATSUTA technology in copper wire drawing and alloying cultivated over long years of experience, TATSUTA also provides a wide range of gold, silver and copper products. Can be customized for different applications.
Have a question? Get in touch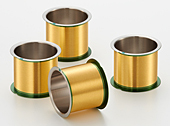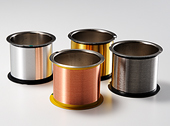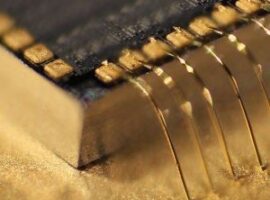 Tatsuta Gold Bonding Wire
TATSUTA has been proudly manufacturing semiconductor gold wire for 30 years. Thanks to the quick response of TATSUTA's development and manufacturing team and their precision engineering service, TATSUTA has become a preferred suppliers for leading Japanese manufacturers in a diverse range of electronic devices.
| | | | |
| --- | --- | --- | --- |
| | | | |
| | Gold doped with Palladium | Enhance bonding reliability | |
| | | Reduced void from 12 to 30μm for high reliability | |
| | | Reduced void from 12 to 30μm and improved breaking load | |
TATSUTA copper & Silver bonding wires
The recent sharp rise in gold prices has led to a full-scale spread of lower cost copper wire. TATSUTA has taken on the challenge of developing copper wire for increasingly sophisticated and complicated applications. Mainly in high reliability automotive applications, use of TATSUTA copper wire is growing, from small pin count discrete packaging to high pin count ICs. It is also a high reliability solution for thick wire as a substitute to Aluminium wires.
The IC and LED markets have dramatically increased their use of silver wire in recent years. Silver wire helps increase light intensity in LED applications and has created rising expectations for its future.
Copper

6N raw material – From 200 to 500μm – Improved shear compare to Al

4N raw material – From 200 to 500μm – Improved shear compare to Al

Silver

99% purity – R= 2 – HAZ length 80

96% purity – R=3.2 – HAZ length 90