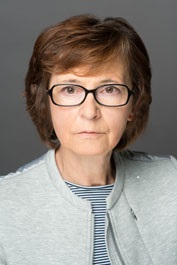 Elke Krüger
Technical Manager Germany & OEM Marketing
We would like to inform you about an important change for us and our very valued colleague Elke Krüger.
There are always situations and stages in life when we set new priorities and start something new. We have now also reached such a point and are saying goodbye to Elke Krüger after almost 14 years on November 1, 2021 in her well-deserved retirement.
It is not easy to let go of such an experienced colleague who, with her technical knowledge, has contributed a great deal to the development of today's CCI Eurolam. We would like to express our gratitude and appreciation once again.
We are all the more pleased that Elke Krüger will continue to be available to us and to you for various projects.
If you would like to say goodbye to her personally, she will be at our side in Munich at Productronica.